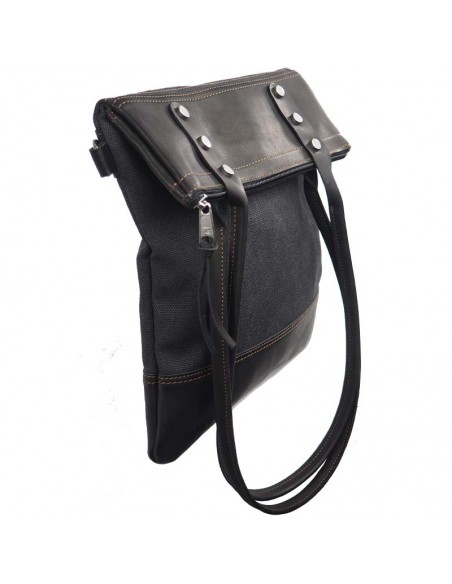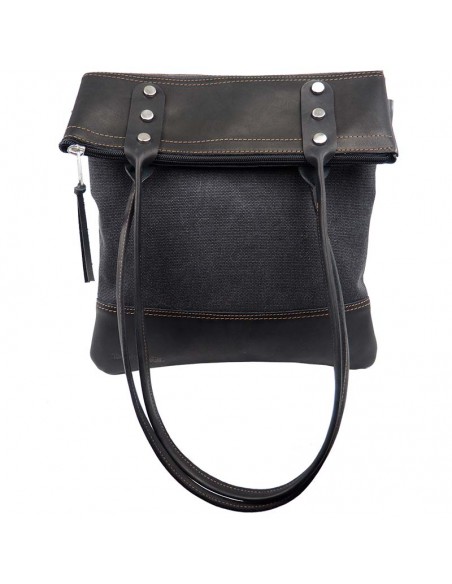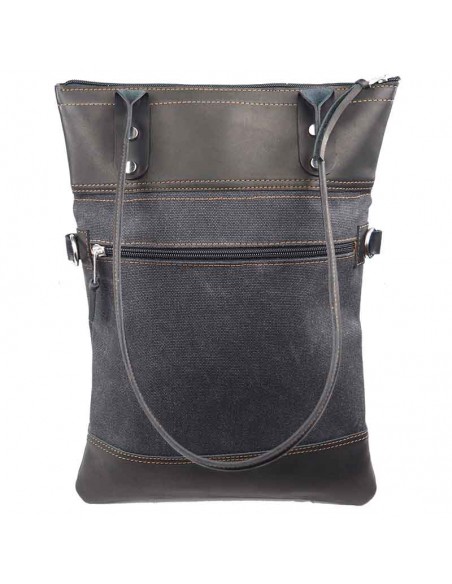 Bag that can be carried as a backpack and a shoulder bag.
Medium-large bag with the possibility of carrying it as a shoulder strap or short and consisting of 4 compartments.
Very light.
Made with a combination of leather and textile.
Large main compartment closed by zip.
It consists of a rear exterior compartment closed with a zip.
Two interior pockets, one as a separator closed with a clasp and the other closed with a zip. These pockets are made of leather that guarantee a long durability.
Double waxed nylon inner lining that ensures long durability against sharp objects such as keys.
With the possibility of personalizing with hot engraved initials. (+ 5 €).
To add personalization to the cart, click here.
The letters measure 8x8 mm.
The initials are engraved on a rectangular piece fixed to the lid by means of two rivets.
Made of cowhide and resistant 100% cotton fabrics with anti-stain treatment
Adjustable leather shoulder strap.
Superior quality leathers that with use acquire the beauty of a real leather.
High quality zippers made in Spain.
Sturdy bag for daily use.
All our bags are made by us completely by hand.
1 year warranty.
High

29 cm plegado - 40 cm desplegado

Width

28 cm

Back

plano -7 cm aprox

Weight

480 gm

Main pocket

29 cm

Back zip opening

23 cm
Do not leave leather articles exposed to direct sunlight for a long period of time as they may suffer from color variations.
For the cleaning of products with turned skins  (e.g.- cork sandal insole) a mixture of 50% water and ammonia is made and applied with a brush. Let dry and then once dry, brush again.
If the skin gets wet you just have to let it dry in the shade.
Do not soak the skin in salty water and if this occurs wash with fresh water.
You can apply style NIVEA cream to hydrate (color may vary), once or twice a year.
For scratches you can apply color repairing bitumen.