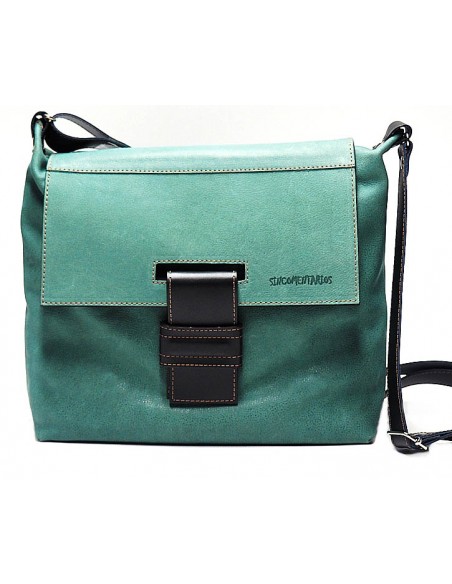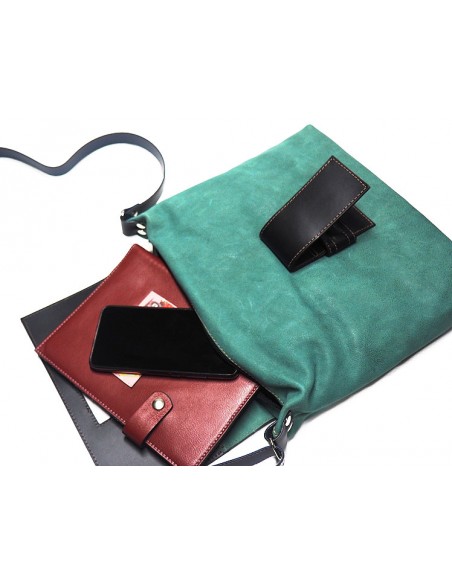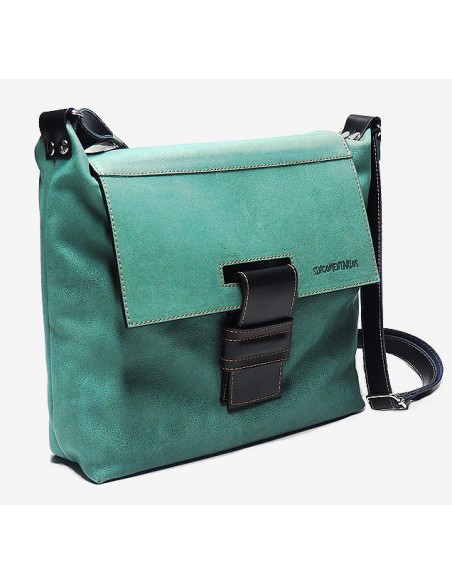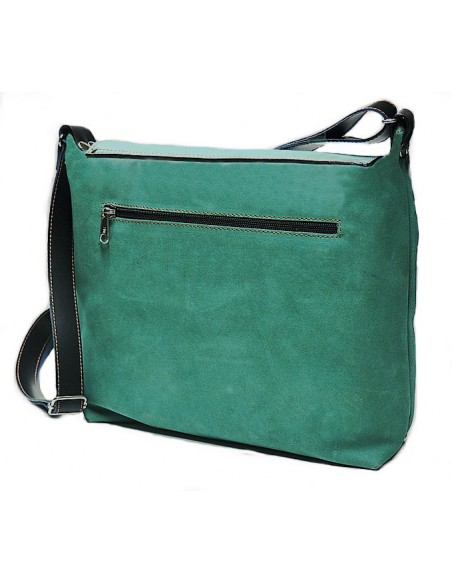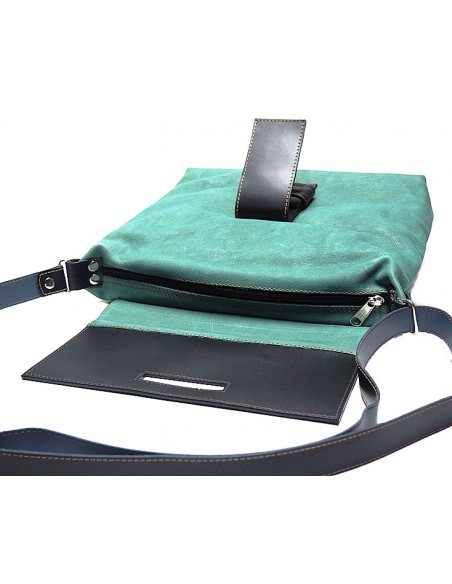 Leather shoulder bag in colors with great capacity and classic and modern design at the same time. 
100% secure payments
Leather shoulder bag in colors with great capacity.
Made with soft leathers.
Main compartment closed with zipper and closed lid with leather strip and leather barrette with nice relief detail.
Two interior leather pockets, one as a separator closed with broch and the other closed with a zipper. These pockets are made of leather that guarantee long durability.

Exterior compartment that occupies the entire rear closed with zipper.

Adjustable leather strap.

Inner, unbreakable, waxed nylon fabric.
Premium leather that with use acquires the beauty of authentic skin.

High quality zippers made in Spain.

Strong bag for daily use.
All our bags are made by us in a completely handmade way, passing through our hands all the pieces during all the processes.
High

27,5 cm

Width

32cm

Weight

700 gm

Ouverture principale

28 cm

Back zip opening

20 cm

Inner zip opening

20 cm

Sack shape measure

8 cm

Maximum strap measurement

158 cm

Minimum strap size

82 cm

Strap width

2, 5 cm
Do not leave leather articles exposed to direct sunlight for a long period of time as they may suffer from color variations.
For the cleaning of products with turned skins  (e.g.- cork sandal insole) a mixture of 50% water and ammonia is made and applied with a brush. Let dry and then once dry, brush again.
If the skin gets wet you just have to let it dry in the shade.
Do not soak the skin in salty water and if this occurs wash with fresh water.
You can apply style NIVEA cream to hydrate (color may vary), once or twice a year.
For scratches you can apply color repairing bitumen.